Dans le nord très rapproché de Bucarest (15 km = 25 minutes environ), se situe un grand parc autour d'un bijou architectural. Imaginez un palais de style Branconesc datant de 1702 (ce style unique de Roumanie) construit par le Prince Constantin Brâncoveanu, a survécu aux tourments de l'empire Ottoman, de la 2ième Guerre Mondiale et du communisme.
The palace is now being used as a museum and we learned how the Bibescu family acquired the property in the beginning of the 19th century and restaured it to its proper Branconesc glory. The other original buildings are the St.George Church, the entrance tower, the summer kitchen and the ice house.
Le reste de la propriété est un grand parc qui borde un lac et de nombreux événements culturels y sont organisés spécialement durant la saison estivale en plus des familles qui y viennent juste pour y pique-niquer. Comme tous les parcs qu'on a visité jusqu'à date, tout est propre, rien ne traine et c'est très agréable de prendre une marche juste pour le plaisir de se retrouver hors de la grande ville!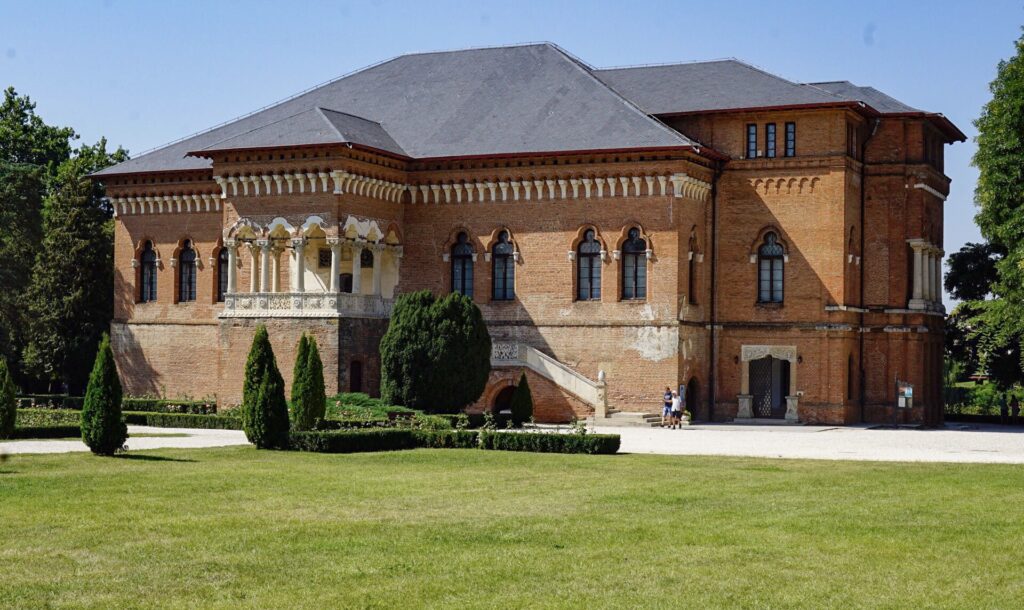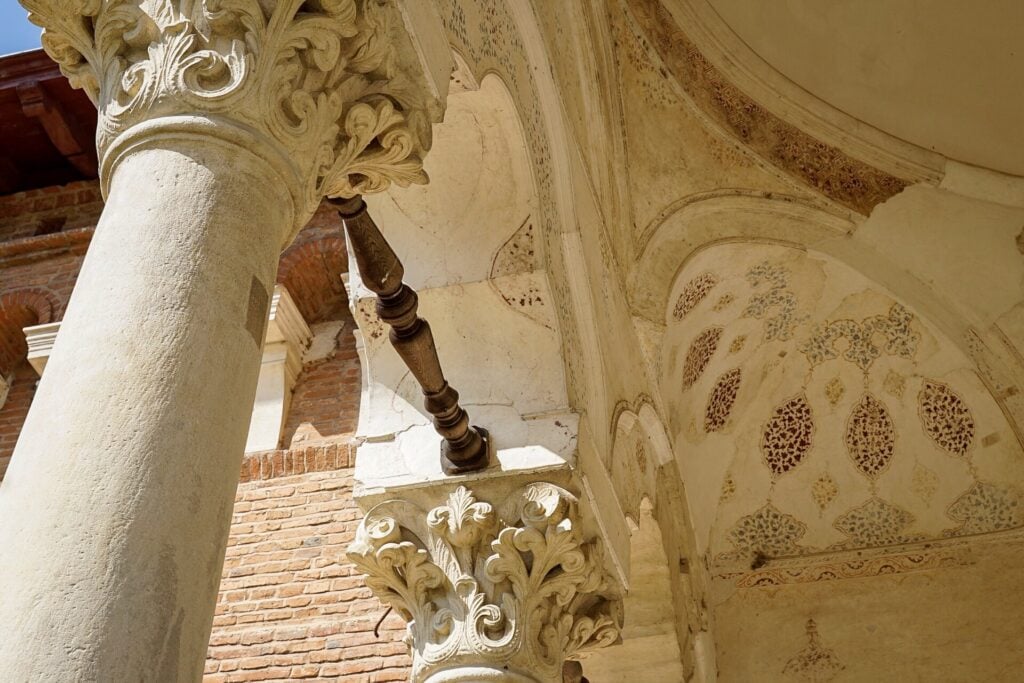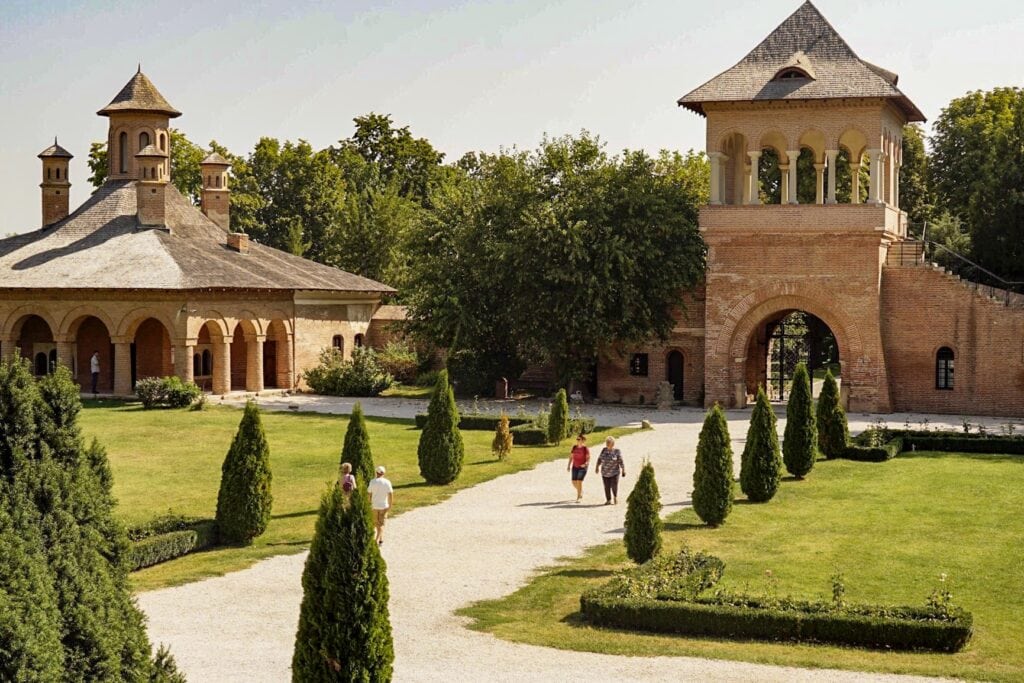 And finally, there is a magnificent tapestry in the museum.. looks like a painted wall as it is so massive. My photo lens couldn't take it all in.