Before returning to Bucharest, we had a few days to explore another area. We came down from the Carpathians heading west to spend a few days around the town of Târgu Jiu. Totally different landscape, we were on the plains of Wallachia just at the foot of the mountains. This region is known for its monasteries and the most famous (and part of the UNESCO world heritage) is the Monastery of Horezu.
Le monastère de Horezu est considéré comme le plus bel exemple du style d'architecture Brâncovenesc, de l'époque du Prince Constantin Brâncoveanu vers la fin du 17e siècle et début du 18e et qui est original à la Roumanie.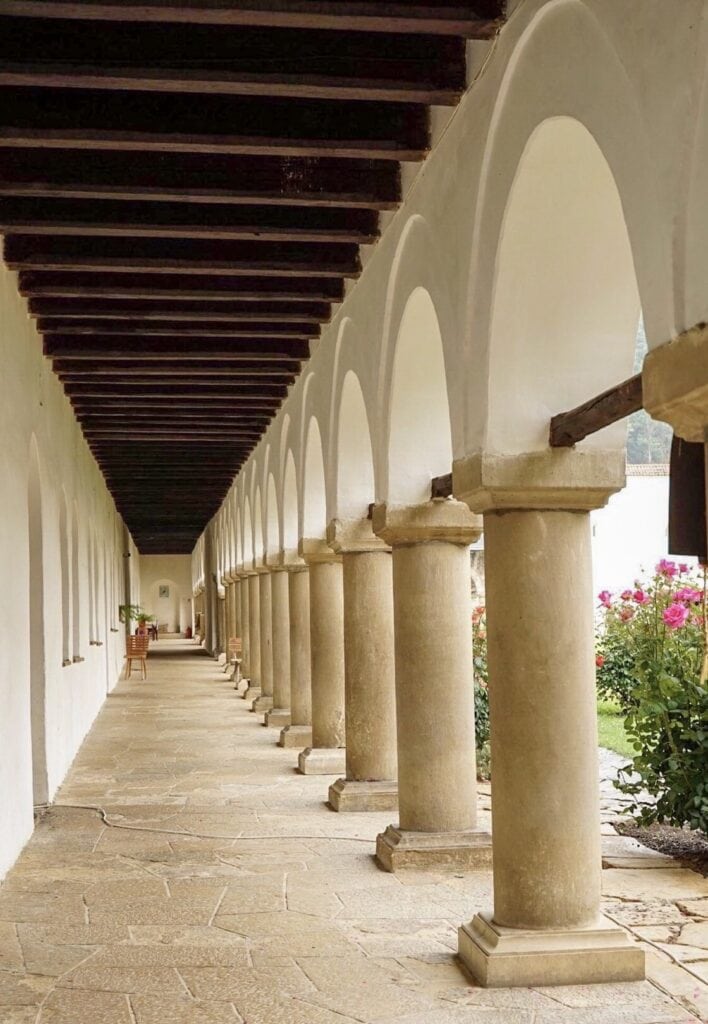 La ville de Târgu Jiu est la capitale de la région de l'Oltenie. Ce que je retiendrais beaucoup de cette ville est l'héritage du scuplteur moderne Constantin Brâncuși (1876-1957). Il a fait sa renommée en France mais il a voulu rendre hommage aux héros tombés lors de la Première Guerre Mondiale dans sa région natale, avec 3 oeuvres majeures dans des lieux publics.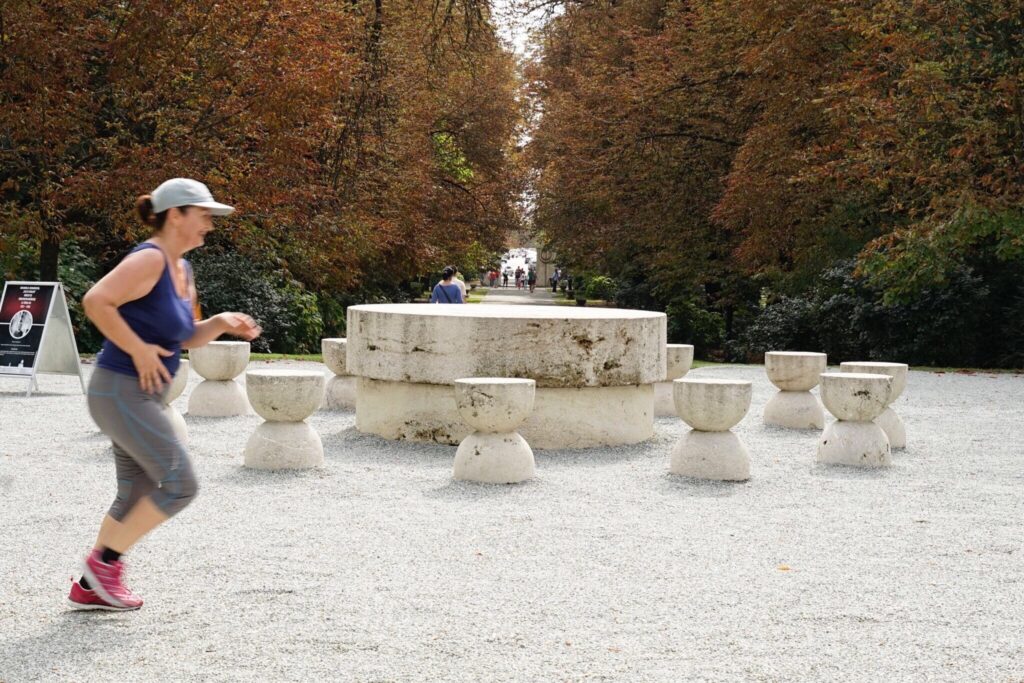 Coloana fără sfârșit (La colonne sans fin)
And while walking around, we see that the city leave space in its public areas to works of art. Even a whole island (not on the official map of things to see, so relatively recent set-up I would think) with a lot of recent modern sculptures.