So on a fine August morning, we set out from Satu Mare on what we thought would be a well planned itinerary through the region with multiple stops along the way to Viseu de Sus, our stay for 2 nights. Our first stop would be the famous merry cemetery in Săpânța.
Le cimetière joyeux de cette petite ville débuta sa particulière façon de commémorer les personnes défuntes par Stan Ioan Pătraş, vers 1935. Il était un sculpteur, artiste peintre et un brin poète. Le terme joyeux ne vient pas uniquement des couleurs utilisées mais aussi des textes humoristiques des épitaphes.  Après la mort du créateur, son apprenti Dumitru Pop Tincu pris la relève en 1977 aidant ce cimetière à compter environ 800 croix jusqu'à maintenant.
En voici plus sur les textes composés à partir des histoires des proches des décédés: The Dark Humor of Sapanta's Merry Cemetery.
After visiting this memorable and popular tourist attraction, we set out to see some of the famous wooden churches in the region. Out of a total of 300 churches only 100 are left standing today and 8 of them have been selected by the UNESCO Patrimony Heritage.  These eight churches reflect the best examples and variety of wood carving design and craftsmanship.
Mais notre belle programmation s'est arrêtée assez brutalement.  Nous avions décidé de faire un détour dans le charmant village de Breb situé dans le fond d'une vallée (que notre livre de guide appelait "typique") et notre voiture a littéralement frappé une roche, perforant notre contenant d'huile à moteur.  
Après avoir compris toute l'ampleur de notre situation, c'est-à-dire que "c'est ici que l'auto va s'arrêter", nous avons eu à se débrouiller vite pour la suite. 
Premièrement, trouver de l'aide pour l'auto. Quelle chance d'avoir un garagiste dans ce village!
Deuxièment, en laissant l'auto à Breb pour les réparations, comment se rendre à notre destination qui se situait à 60 km de là (1.5 hrs de conduite dans les montagnes).  Quelle chance qu'un des employés du garage a bien voulu faire du taxi!
Troisièment, puisqu'on avait une journée complète prévue dans la ville de notre prochain gîte sans avoir besoin de la voiture, nous pouvions faire les 2 prochains nuits comme prévu.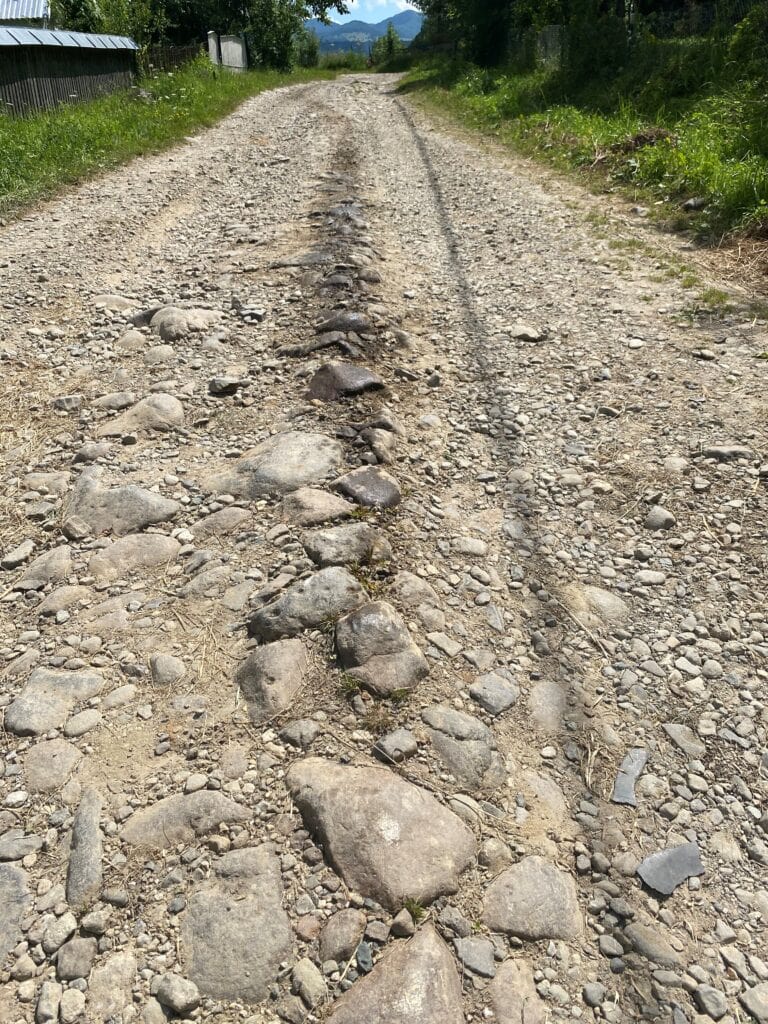 So the rest of our trip was to be a leap into unknown territory since we had no clue when and if the car would be able to go any further!